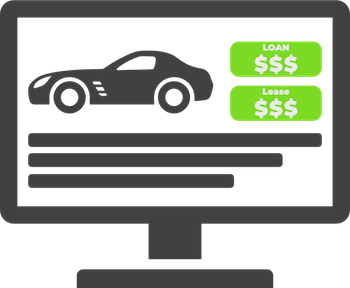 ​
PAYMENTiQ for your website
After running a successful beta last month we are officially launching the website injection WITH illumiQUOTE POPPING inside your website.
Did you get that? It fires INSIDE your website. For any of you worried about the customer leaving your website, stop worrying.
Dealer Inspire sites work directly with the Lightning & older inventory versions on SRPs and VDPs. If you have a group site, we can show all the stores on illumiQUOTE within the group site too. Example: Beaman GMC
Dealer.com is a certified integration that gives you the choice of using the look and feel of your website or the illumiQUOTE look and feel on SRPs and VDPs. Example: Prestige Volvo ← uses OEM look and feel
DealerOn works on the SRPs and VDPs. Example: Mercedes Benz of Hagerstown ← don't get lost on the car
Dealer Venom works on the SRPs and VDPs. Example: Preston Honda
CDK (now known as Sincro) only works on VDPs because CDK will not accept scripts on SRPs. Hopefully the new ownership will invest in modernization.
Jazel, Nabthat, and Remora are in the works. And we will add more as more come up.
Why a slide from the bottom?
Other digital retailing tools have implemented a slide over. Sometimes it would slide over the dealer's name and logo at smaller resolution sizes. That ain't right!!!
Most of your branding is at the top of your website, and we wanted to make sure your branding stayed at the top.
How does this work with my digital advertising?
For those of you with Driven Data, work with a guy named Leonard, or are named Justin this is SUPER slick! illumiQUOTE can launch inside the dealer website with a simple addition to the end of the URL: ?/frkn.vin=[insert VIN] or ?/frkn.stock=[insert stock#]. Driven Data and Leonard clients don't need to do a thing. Justin, hit us up.
Are the results good?
Yup
What are the results?
I don't know. We are definitely seeing nice increases in illumiQUOTE engagement, but who knows if this is a rebound from quarantines or due to our kickass new technology? I'm not going to lie to you.
Can you show my store on my group site or do I need to buy illumiQUOTE again or be on Dealer Inspire?
No extra $$$s required. And yes, we can put your store's payments into the group site even if your other stores are not using illumiQUOTE.
Can you still get it?
Yes! Fill this in if you haven't already.
Do I have to use this?
Nope. And we can even turn off the slide if you need us to.
Why isn't my site sliding up?
Wait till Monday. You are either caching the old version or we have not finished updating you to the latest version.