Oct 2019
Today kicks off an exciting month for illumiQUOTE enhancements. We have some very big things coming on the heels of these...
Reactions
We are presenting customers with the ability to express their sentiment toward a payment or price.
​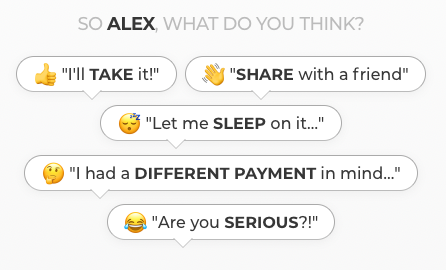 ​

Why?
We have a larger group of dealers using illumiQUOTE as a landing page for their digital advertising. In order to convert more of the people clicking on those ads we have added more "hooks."
​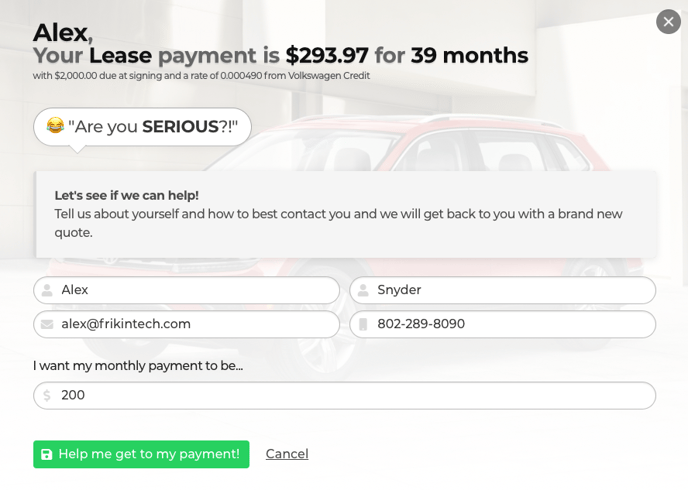 ​
Not using illumiQUOTE for advertising?
To make sure the stores that are only using illumiQUOTE as a lead response or desking tool aren't annoying their customers, the hook part of the reactions will not show. But the reactions are there for all and we think they're quite illuminating to where the customer's head is at.
​

​
The listings page will show these new reactions on the vehicle cards.
​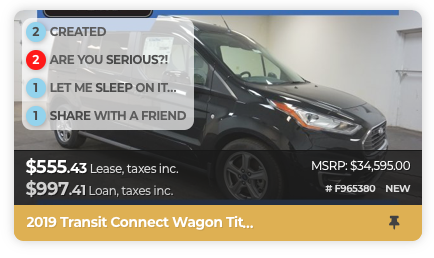 ​
On top of all that, this sets us up to do some REALLY COOL things in the near future. You'll like it!
Browser Tagging
When a customer opens a quote or submits a form, we tag that person's browser identifier with their name, email address, and/or phone number in our system. We will now know who that person is when they re-open illumiQUOTE. It will help to track them across multiple vehicles and to decrease the number of "anonymous" people in the illuminations.
Because we are doing this with the browser and not a cookie, our ability to stay consistent with this tracking method is far more reliable! Not to mention all the things we are scheming for when a quote is re-opened 😉
Tax rate % on Zip Code
With the release of the heat map last month we are introducing a "hook" to get customers to reveal their location. By putting the sales tax percentage next to the zip code, customers will be enticed to input their exact zip code more often.
​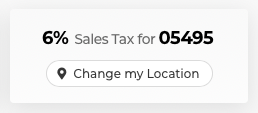 ​
Not only will this help put more dots on the map, but it should help improve quote accuracy for the customer. You get the benefit of having a more accurate picture of how big your marketplace is.
Improvements
The disclaimer has been moved to its own button. That thing was getting too long and scary.
Expired programs disclaimer has been moved beneath the reactions to not be so intimidating.
Vote on Features:
When you're logged into illumiQUOTE you have an option under the Configdrop down to not only add your own feature requests, but to vote on ones others have added. Democracy folks.
​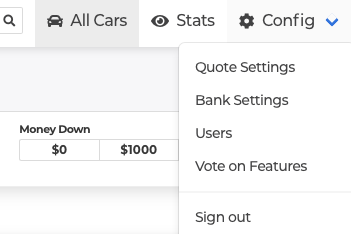 ​
I'll be watching and listening!
✈ In flight:
Email reporting to let you know how you're doing
More CRM Automation
Your own management of users
RESPONSEiQ to remove the mundane parts of responding to leads